Combining technological innovation with excellence, the 42nd edition of GITEX 2022 brings together the world's leading tech brass under one roof to showcase and unveil the new epoch of the digital ecosystem.  
Techvista Systems is a two-times consecutive Microsoft Inner Circle Business Applications member  
After becoming the Gold Microsoft Partner, Techvista Systems has successfully retained its membership in the Microsoft Inner Circle for two years in a row now. This acknowledgement comes as a result of Techvista's contributions in enabling businesses to go to greater lengths of success through stand-alone digital solutions. 
Platinum Business Partnership with IBM 
Techvista earns Platinum Business Partnership of IBM due to the delivery of high-end solutions that help businesses meet their unique needs. 
Ndctech – Certified Temenos Partner 
The core and digital banking affiliate of Techvista Systems, Ndctech is an award-winning Temenos partner dedicated to accelerating the digital transformation roadmap of leading banks across the globe.  
Get to meet the Techvista Systems team at booth-30 in Hall 8 of GITEX 2022 from Oct 10 – 14. We'd love to know what you're all about! 
                                Meet Our Team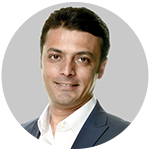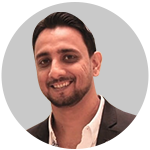 Khurram Majeed                                                Muzaffar Jamil
General Manager                                               Executive Vice President   
Techvista Systems                                             Techvista Systems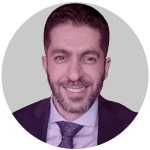 Omar Al Eit                                                      Asif Mukhtar  
VP – Sales & Marketing                                     AVP – Sales 
Techvista Systems                                             Techvista Systems  
 Join us at GITEX 2022 to get acquainted with the digital age!