16th Feb 2022
Accelerate digital selling in a remote world

Empower sales teams with intelligence, seamlessly connect with customers, and predict prospects with Dynamics 365
Organizations are in constant flux to win customers. What sets them apart is not just on-time service but what value customers get during the buyer's journey. For enterprises, maximizing value in selling corresponds to elevated customer reach and market demand, unlocking an array of business opportunities. But the question remains – are you investing in your sales team or just spending on them? 
Microsoft's Dynamics 365 is a powerful platform purpose-built for digital selling where prospecting leads is effortless and accelerating revenue is seamless. With its built-in capabilities, you can plan and predict your sales funnel from top to bottom and connect with your customers at the most crucial touchpoints to give them a personalized experience.
Techvista has transformed customer and sales processes for organizations by leveraging a winning consulting approach and success proof tools, which have helped optimize customer engagements, and enhanced service operations and delivery. 
Some examples are below: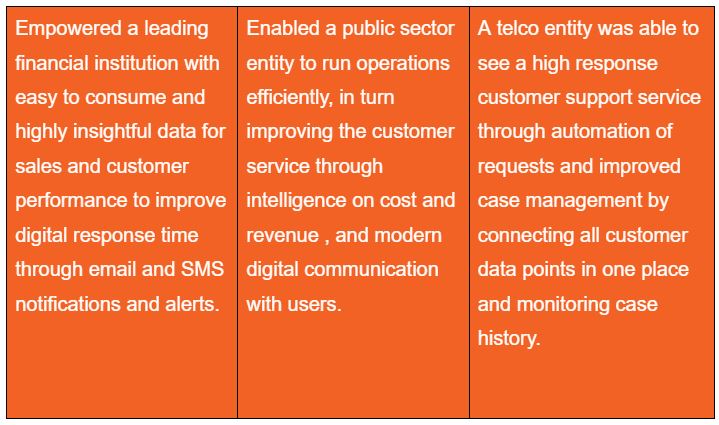 Schedule a consultation today at  info@techvista.com